Considering installing a home security system in Nampa or Mountain Home? Here are some advantages of having one installed in your home.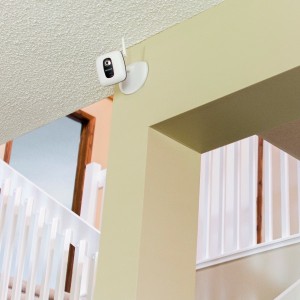 Protect Your Loved Ones from Criminals
A home security system offers a deterrent to criminals entering your home. It can be scary to think about a stranger entering your home and possibly harming the people you love. Intruders are much less likely to invade a home if they know a security system has been installed.
Protect Your Home From Burglars
Most burglars do not want to enter a home when the family is there, but what about when you are out of town or out to dinner? Simply having a home security system installed is a major deterrent to anyone wishing to rob you. If a burglar does take a chance and breaks into your home, the sound of the alarm forces him to be quick, which greatly reduces the time they can spend robbing you.
Protect Your Home From Fire
Fire is one of the most destructive events that can happen to a home. During the cold winter months in Idaho, using the fireplace or a wood burning stove can be a great way to stay warm, but these also pose a hazard. Monitored home security systems not only detect smoke, but also detect heat caused by a fire. A security system can contact authorities to quickly get a fire under control before you even realize there is a danger.
Protect Your Loved Ones From Carbon Monoxide
Along with the risk of fire that stoves and furnaces can pose, carbon monoxide poisoning is another deadly event that can occur. Carbon Monoxide is especially dangerous because without a security system or alarm it is completely undetectable. It can render its victims unconscious or drowsy, which makes it difficult to get out of the house and call for help. A home security system will dispatch help immediately.
Defray the Cost of Homeowners Insurance
All homeowners in Idaho must carry insurance protecting their property. Many insurance companies recognize the value of having a home security system installed and will significantly discount your rate if you have a system in place, usually by 10-20%.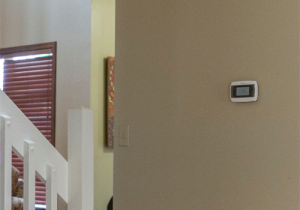 Monitor Your Home When Away
A home security system with cameras installed allows you to see what is going on in your home while you are away. Ever wonder what your children or their sitter are up to while you are at work or out to dinner? Access to your home's cameras to check up on things brings peace of mind. This feature can also be used to check up on pets if you need to be away from the home for an extended period of time by simply using your smart phone.
Lower the Cost of Energy Bills
The cold winter months in Idaho can bring sky high energy bills with them. Home security systems which offer smart thermostats allow you to lower the temperature in the home while you are away. This helps keep the cost of heating your home down, even if you forget to set it before leaving. Smart outlets can also be used for electricity so you never have to worry about leaving your appliances, like irons or tvs, on again. Just access the system through your smart phone and you can turn them off immediately.
A home security system from Instantly Safe allows you to live your life with the knowledge that your home and loved ones are protected, even when you can not be there.