Top Security Risks Homeowners Overlook
Owning a home can be a great long-term decision. While most homeowners believe that they are very safe in their homes, people always run the risk of being victimized by burglars, vandals, and other criminals. While some people take steps to ensure that their homes are secure with locks and security systems, there are several very surprising security risks that most people never even consider.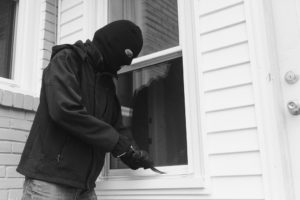 Not Owning a Security System
Some people don't see the value in owning a home security system until their house gets broken into and they loose hundreds or even thousands of dollars in valuables and personal belongings. We offer home security plans that are as little as $19 a month to ensure that all your precious belongings are safe. Just losing your big screen TV alone is equal to a few years worth of our home security service.
Keeping Curtains Open
One of the biggest risks that people make is leaving their curtains open during the day. When you leave your curtains open, you allow anyone that passes by your home to see inside of your house. This could allow them to spot your expensive personal possessions (furniture, television, etc) and even get an understanding of your home security system. A better option would be to always keep your curtains closed when you are not home.
Furthermore, you should also try to keep them closed at night as this is the time when it would be easiest for someone to see into your home.
Not Using Outdoor Lights
Another common risk that people take is not leaving their outdoor lights on. Most homes have a light over their front door and by the driveway. While many people think leaving these on is a waste of energy, they do provide valuable security services at a cheap price. When you leave these lights on it will first be an indication that you are home, which could deter someone from breaking into your home.
Second, when the lights are on, your neighbors are far more likely to see someone snooping around the front of your house, at which point they will be able to notify you or the police.
Avoiding Neighbors
For those that live in an area in which they have a lot of close neighbors, another common mistake made is not associating with others in the neighborhood. Living in a neighborhood where your neighbors are closely located will allow you to look out for each other. In addition, if all your close neighbors know you, they will also have better insight when an unusual person is lurking around your home. This can help to identify a potential crime from happening before it starts.
Furthermore, you should also tell your neighbors when you will be away from your home for a few days. They will then be able to look after your home while you are away.